EasyHour is the mobile-first solution for employee attendance detection, both in-office and from home. Designed by a team with multiple years of experience in HR and company management fields, EasyHour can simplify the attendance detection and worked hours processes. 
With EasyHour, managers can check employees attendance in real time as well as generate monthly or weekly Excel reports. Employees only need a smartphone or a PC: no addition hardware is required!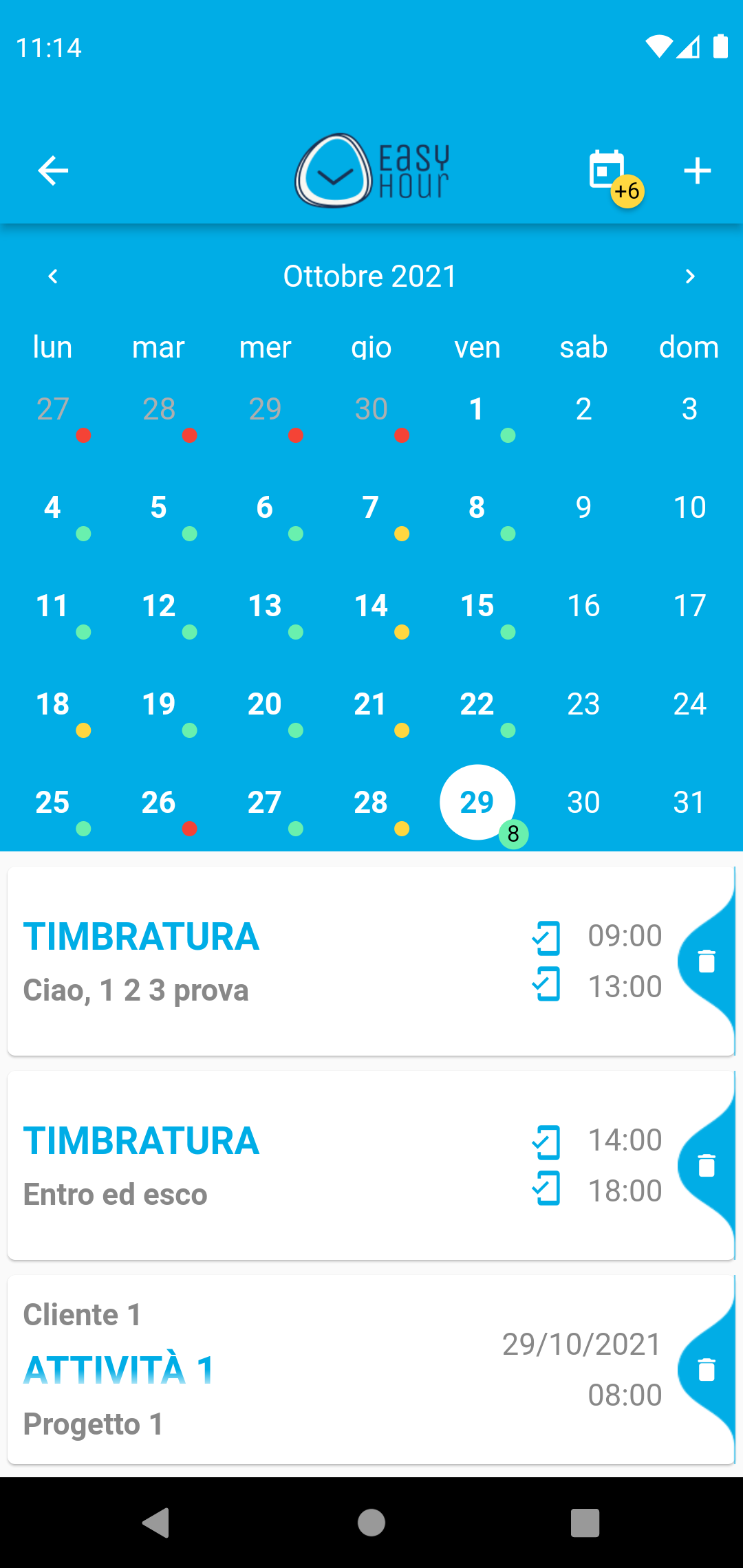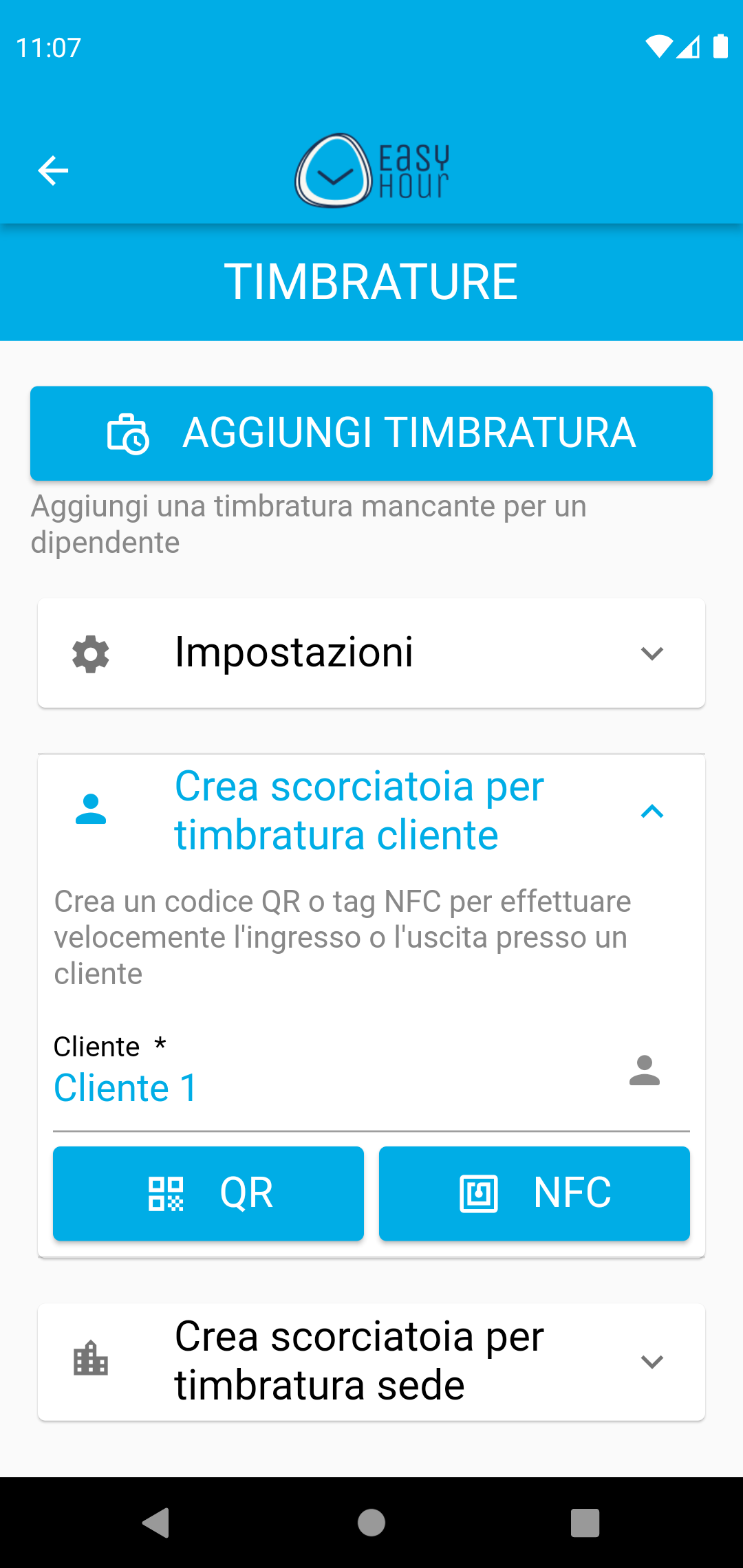 Employee attendance detection
EasyHour is a digital timekeeper that allows employees to punch-in and clock-out with virtual clocks from smartphone or PC.Furthermore, clocks can be geo-tagged to help tracking employees and collaborators on business trips or working from home.
Managers can create custom reports in HTML or Excel formats to be always up-to-date on their employees state.
Smart working attendance detection
Nowadays, smart working is more and more adopted by companies all over the world. EasyHour offers a solution for remote attendance detection: employees and collaborators can punch-in and clock-out just by using their smartphone or browser and managers can see their presence on the fly.
---
What can EasyHour do for clocks management?
Employees can:
punch-in and clock-out by using a smartphone or a browser
add clocks just by scanning a QR code or placing the phone near an NFC tag
Managers can:
see in real time who is in the office and who is working
optionally, see the clocks location
export clocks in Excel format for further processing or payroll management